GILEAD SCIENCES GILD NASDAQ – BUY BUY BUY
Breakout Stocks   Corona Virus Stocks  Quote
Crowd Funding Opportunities – Invest With The Best
These shares are up and away soaring above its 2 year high of $80 reaching $86.  

Remdesivir used as a Covid 19 application may significantly reduce the dangerous complications associated with the virus.We feel that these shares may top $100 a 25% increase from current levels. 
Serious investors should place these shares on their BUY LIST with a small starter position and time averaging over the next 6 months .

The much-awaited results of U.S. trial of Gilead Sciences, Inc.'s  investigational antiviral therapy Remdesivirin treating coronavirus infection has arrived with positive results.

The Forest City, California-based company said it is "aware" that the National Institute of Allergy and Infectious Diseases study has met the primary endpoint, and added that the NIAID will provide detailed information at an upcoming briefing
Separately, Gilead announced top-line results from the Phase 3 study dubbed SIMPLE that evaluated five-day and 10-day dosing durations of Remdesivirin hospitalized patients with severe manifestations of COVID-19 disease, showing similar improvement in clinical status for both dosing regimens.
No new safety signals emerged from the two treatment groups, according to Gilead.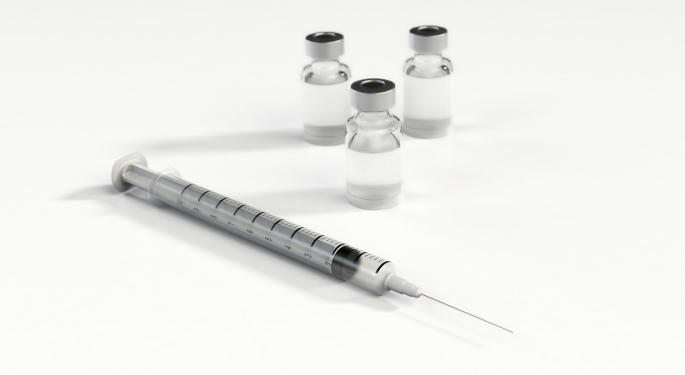 Gilead Sciences. Inc. (Nasdaq: GILD) is aware of positive data emerging from the National Institute of Allergy and Infectious Diseases' (NIAID) study of the investigational antiviral Remdesivir for the treatment of COVID-19. We understand that the trial has met its primary endpoint and that NIAID will provide detailed information at an upcoming briefing.
Remdesivir is not yet licensed or approved anywhere globally and has not yet been demonstrated to be safe or effective for the treatment of COVID-19. Gilead will share additional Remdesivir data from the company's open-label Phase 3 SIMPLE trial in patients with severe COVID-19 disease shortly. This study will provide information on whether a shorter, 5-day duration of therapy may have similar efficacy and safety as the 10-day treatment course evaluated in the NIAID trial and other ongoing trials. Gilead expects data at the end of May from the second SIMPLE study evaluating the 5- and 10-day dosing durations of Remdesivir in patients with moderate COVID-19 disease.
Gilead will continue to discuss with regulatory authorities the growing data set regarding Remdesivir as a potential treatment for COVID-19.
About Remdesivir
Remdesivir is an investigational nucleotide analog with broad-spectrum antiviral activity both in vitro and in vivo in animal models against multiple emerging viral pathogens, including Ebola, Marburg, MERS and SARS. In vitro testing conducted by Gilead has demonstrated that remdesivir is active against the virus that causes COVID-19. The safety and efficacy of Remdesivir for the treatment of COVID-19 are being evaluated in multiple ongoing Phase 3 clinical trials.
About Gilead Sciences
Gilead Sciences, Inc. is a research-based biopharmaceutical company that discovers, develops and commercializes innovative medicines in areas of unmet medical need. The company strives to transform and simplify care for people with life-threatening illnesses around the world. Gilead has operations in more than 35 countries worldwide, with headquarters in Foster City, California.

Neither PSN nor its owners, members, officers, directors, partners, consultants, nor anyone involved in the publication of this website, is a registered investment adviser or broker-dealer or associated person with a registered investment adviser or broker-dealer and none of the foregoing make any recommendation that the purchase or sale of securities of any company profiled in the PSN website is suitable or advisable for any person or that an investment or transaction in such securities will be profitable. The information contained in the PSN website is not intended to be, and shall not constitute, an offer to sell nor the solicitation of any offer to buy any security. The information presented in the PSN website is provided for informational purposes only and is not to be treated as advice or a recommendation to make any specific investment. Please consult with an independent investment adviser and qualified investment professional before making an investment decision.