Breakout Stocks – Corona Virus Stocks – Top Mining Stocks – Best Med Stocks
SPECIAL SITUATION RESEARCH
DSG Global Inc
DSGT OTCQB
Electric Vehicle
These Shares Could Soar
These shares hit a 52 week high of $1.52 earlier this year before consolidating. We are calling a bottom and feel that this is a GROUND FLOOR OPPORTUNITY for all investors. We look for another test of the $1.52 yearly high !
Invest With Shark Tanks Kevin Harrington Founders Shares – Protein Quick
This company is on track in partnering with Electric Vehicle Company , READ FULL STORY
All serious investors must place these shares on their BUY LIST – LATEST PRESS
DSG Global Inc is a technology company that provides designing, manufacturing, and marketing of fleet management solutions for the golf industry, commercial, government, and military applications. The principal activities are sale and rental of GPS tracking devices and interfaces for golf vehicles and support activities. Its products developed by the company can be sold and installed in golf facilities and also for commercial applications. The products include TAG Golf which can be used to monitor the pace of play, security, geo-fencing, TAG Turf which is used for fleet management and security capabilities. Other products include TAG commercial and TAG military and government.
InvestorNewsBreaks – DSG Global Inc. (DSGT), Imperium Motor Corp. Garner Attention with SUV EV Offering
DSG Global (OTCQB: DSGT), an emerging player in the electric vehicle ("EV") segment with a large lineup of affordable and diverse vehicles, and its subsidiary, Imperium Motor Company, were featured in a recent "Jalopnik" article. The article, titled "A Chinese Appliance Company Makes America's Newest EV," noted that a Chinese car shop had quietly set up in Northern California with the opening of Imperium Motor Company's experience center, which held its grand opening on June 18. The article notes that the company, which is perhaps best known for selling TVs, has entered the U.S. market with its electric SUV. "Now, Car News China does say that the ET5 is Imperium's first offering here," the article, which was written by Raphael Orlove, states. "And I could only find pictures of an ET5 in real life on Imperium's Facebook page. The company itself states in a press release that it has no less than 25 electric offerings for us Americans to check out: 'Designed to create interest in IMC's impressive line of EVs, the event encouraged attendees to drive and ride in 25 different electric-powered units, including the company's flagship Imperium ET5 SUV, the Van Maxx, the Urbee 4, the new Jonway T3 Cargo, the Urbee Security LSV, the Raptor Golf Cart, the Rumble lineup, the Imp Chimp and other models. Unlike many companies jockeying for position in the EV space, IMC has existing models and inventory already on hand, ready to be sold.'"
To view the full article, visit https://ibn.fm/XdTaM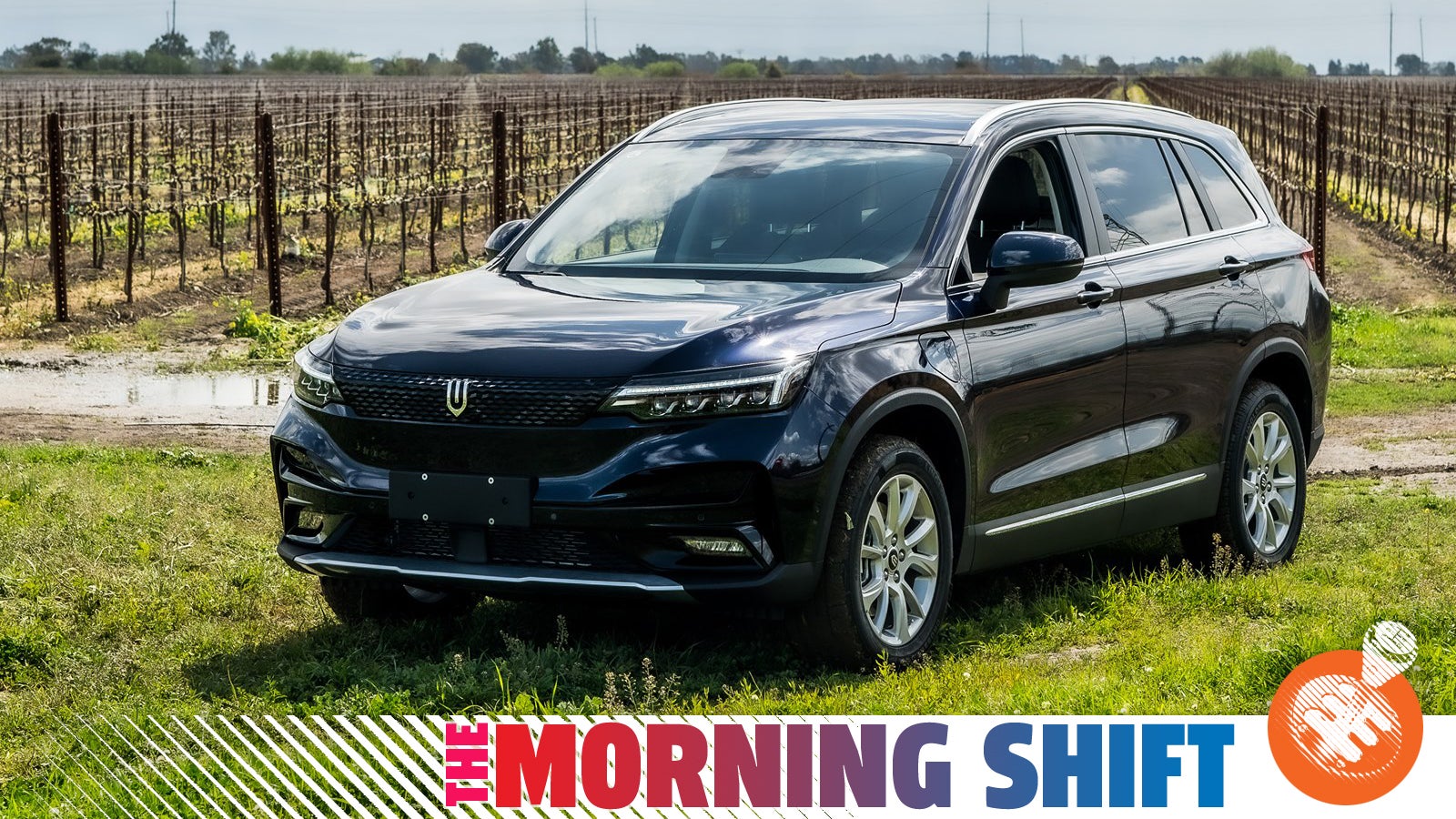 vantage-tag.com | dsgtglobal.com | imperiummotorcompany.com
About DSG Global Inc.
DSG Global is an emerging global technology company with an array of interconnecting businesses in some of the fastest growing market sectors. With roots in the golf industry in which it specializes in fleet management with patented analytics, mobile touch screen engagement and electric golf carts under the Vantage Tag Systems (VTS) brand, the company is moving quickly with road-ready electric vehicles for sale in the third quarter of 2021 through its Imperium Motor Company subsidiary.
DSG Global Announces Vehicle Wholesale Importer Acquisition as a Significant Step Toward Achieving Large-Scale Distribution with Significant Cash Flow
Acquisition of MTG, Inc. enhances immediate sales opportunities for DSG Wholesale (DSGW) division
FAIRFIELD, Calif., June 29, 2021 (GLOBE NEWSWIRE) — via InvestorWire – Less than two weeks after DSG Global Inc.'s (OTCQB: DSGT) ("DSG" or the "Company") electric vehicle division, Imperium Motor Company, held the grand opening of its Experience Center for new EVs under the Imperium brand in Fairfield, California, the Company announces today it has entered a binding memorandum of understanding for the acquisition of Ontario, Canada-based MTG, Inc.
MTG is a well-established automotive import/export company in the U.S., Canada, and Mexico with over 25 years of experience and extensive commercial fleet and retail connections throughout the global automotive industry.
Completion of the transaction, which is subject to several conditions, would see the integration of MTG's customer base and multimillion-dollar monthly sales flow into a new wholesale division of DSG led by Michael Tersigni and Johnny Cooper, both preeminent automotive specialists. Cooper formerly built the same business model in the late '90s, completing transactions for over 12,000 vehicles and up to $321 million in sales annually. His company was successfully sold to one of the largest auto auction groups in the world.
With the new division and management team DSG has assembled, the Company expects to see dynamic results in its new business unit soon after closing of the transaction.
DSG's strategy will increase cash flow with positive revenue but also enhance the Company's EV business with the ability to offer a unique buying experience to Imperium clients. DSGW will be one of the only OEM EV companies offering to take used inventory and dispose of the units, making it the go-to full-service provider of world-class EV products for fleet and consumer transportation.
Planned to be finalized in Q3 of 2021, subject to the completion of due diligence and successful up-listing of the Company to NASDAQ, among other conditions, the acquisition will allow U.S. based DSG to expand cross-border sales immediately for new and late-model vehicles and will afford MTG's current and future fleet and consumer channels strong trade-in values on electric vehicles purchased from Imperium, along with a large dealer base creating sales for Imperium Motors.
Aspects of the deal include:
DSG Global will pay for the business in stock, post-Nasdaq up-listing.
Both Cooper and Tersigni will be joining the DSG Global team and will also receive a percentage of net profits from the DSGW division.
DSGW will begin year one with an anticipated minimum of 100 car sales monthly, reaching an estimated $33 million annual sales; year two will see up to 200 car sales monthly, reaching $58 million annual sales with generous gross margins.
Average turn cash flow every 21 days.
Stock option incentives will be offered based on performance.
The DSGW division will also bring forth dealers in Mexico for a large percentage of the Imperium lineup.
For DSG Global, this acquisition is a monumental achievement.
"We are acquiring a proven entity and the talent that built it," said Bob Silzer, CEO of DSG Global. "MTG and Cooper's previous company have completed well over a billion dollars in sales. The opportunities before us are to maintain the excellent company they have built and leverage their sales and distribution channels for growing our electric vehicle sales more expediently."
Silzer said the timing for DSG Global's business model appears excellent.
"Every business proposition boils down to when, how and how much," he said. "Well, when is now, in that we have SUVs, trucks, sedans and other vehicles either in port or arriving soon. How we are getting product to market is explained via this acquisition and the dealers with whom we will work. Both our manufacturing partners have no issues obtaining critical computer chips, therefore no delivery delays, as several manufacturers have experienced. And the how much could have been a relevant question if we had not purchased MTG to be a wholesale distribution network."
"Because of this opportunity, we are really only left with the all-important question of how much the Imperium brands will cost consumers. The answer is, surprisingly less than many other EVs. For example, the ET5 SUV comes extremely well-equipped at around $40,000 less available incentives and tax credits in most cases," Silzer concluded.
MTG's successful leadership team, Michael Tersigni and Johnny Cooper, will stay with the soon-to-be combined companies. They join a trio of highly successful industry veterans who have also recently joined DSG Global. The team includes:
Rick Curtis, former president of Mullen Technologies, who has deep experience with EV and the automotive industry and now leads Imperium Motor Company as CEO.
Bill Rex, who previously led Rexhall Industries and BYD Bus and Battery companies, is a well-known leader in the RV and electric bus business and now heads the Imperium Commercial and Bus Division for DSG Global.
Christian Dubois, whose experience spans BMW Canada, Mercedes Benz Canada, and The Dilawri Group of Companies, was recently named president of Imperium Motors Canada
DSG Global's other division, Vantage Tag Systems (VTS), recently announced its sales are steadily increasing, with 15 golf courses recently choosing VTS to provide fleet management solutions for their electric golf cart fleets. The combined contracts add nearly $1 million in revenue for installation and maintenance of the systems.
About DSG Global
DSG Global is an emerging global technology company with an array of interconnecting businesses in some of the fastest-growing market sectors. With roots in the golf industry, in which it specializes in fleet management with patented analytics, mobile touch screen engagement and electric golf carts under the Vantage Tag Systems (VTS) brand, the Company is moving quickly with road-ready electric vehicles for sale in the first quarter of 2021 through its Imperium Motor Company subsidiary.
About Imperium Motor Corp.
Imperium Motor Corp. (IMC) is an EV sales, manufacturer and marketing company that offers a wide variety of affordable vehicles equipped for the North American market, with emphasis on great design, a green mindset, performance, and functionality. Vehicles will include high-speed, mid-speed and low-speed electric vehicles including cars, trucks, SUVs, vans, buses, and scooters. For additional information about Imperium Motors' product lines, please visit www.imperiummotorcompany.com .
About Vantage Tag Systems
Vantage Tag Systems (VTS) provides patented electronic tracking systems and fleet management solutions to golf courses and other avenues that allow for remote management of the course's fleet of golf carts, turf equipment and utility vehicles. Its clients use VTS' unique technology to significantly reduce operational costs, improve the efficiency plus profitability of their fleet operations, increase safety and enhance customer satisfaction. VTS has grown to become a leader in the category of fleet management in the golf industry, with their technology installed in vehicles worldwide. VTS is now branching into several new streams of revenue through programmatic advertising, licensing, and distribution, as well as expanding into commercial fleet management, PACER single rider golf carts and agricultural applications. Additional information is available at http://vantage-tag.com/.
Neither PSN nor its owners, members, officers, directors, partners, consultants, nor anyone involved in the publication of this website, is a registered investment adviser or broker-dealer or associated person with a registered investment adviser or broker-dealer and none of the foregoing make any recommendation that the purchase or sale of securities of any company profiled in the PSN website is suitable or advisable for any person or that an investment or transaction in such securities will be profitable. The information contained in the PSN website is not intended to be, and shall not constitute, an offer to sell nor the solicitation of any offer to buy any security. The information presented in the PSN website is provided for informational purposes only and is not to be treated as advice or a recommendation to make any specific investment. Please consult with an independent investment adviser and qualified investment professional before making an investment decision. . Writer paid $250